Clone your WordPress website in minutes! Get an exact copy with just a few clicks to test and develop new content, features and themes. Watch the video or follow our step-by-step guide.


>



Clone/Duplicate WordPress Website:
Step 1.Login to the Pen Publishing Interactive control panel.
Step 2. Click and select the hosting service you want to configure the PHP version for.



Step 3. Click 'Login to Plesk Control Panel'.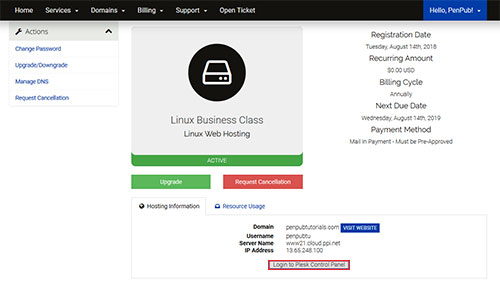 Step 4. Click the Clone button.


Step 5. Click the subdomain name link and create a new subdomain, select a current subdomain or leave it as defaulted. The subdomain will be where your cloned/duplicate site will live.



Step 6. Scroll down and click 'OK' to save changes.



Step 7. Once complete you will see your newly cloned/duplicated WordPress site.