Configure your website's PHP version in Plesk with a few clicks. Watch the video or follow our step-by-step guide and learn how to accomplish this.


Configure the PHP Version:
Step 1.Login to the Pen Publishing Interactive control panel.
Step 2. Click and select the hosting service you want to configure the PHP version for.



Step 3. Click 'Login to Plesk Control Panel'.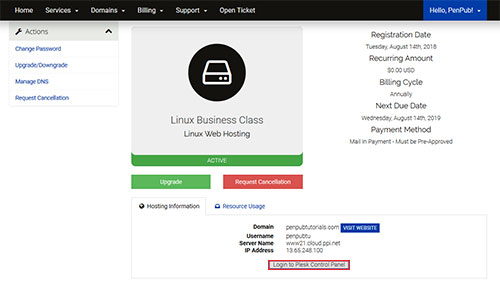 Step 4. Click and expand the 'Show More' options then click 'PHP Settings'.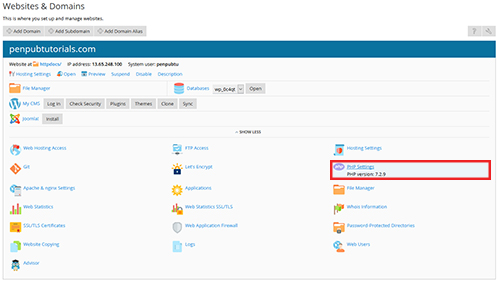 Step 5. Click and select the desired PHP version from the dropdown options on PHP support.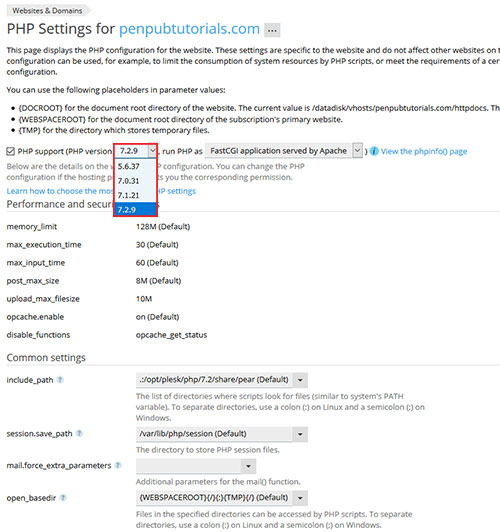 Step 6. Scroll down and click 'OK' to save changes.