Enable Square in FlipperSD™ CMS
The following steps will help you set-up and enable Square in your FlipperSD website. You must be logged in to your website before following these steps.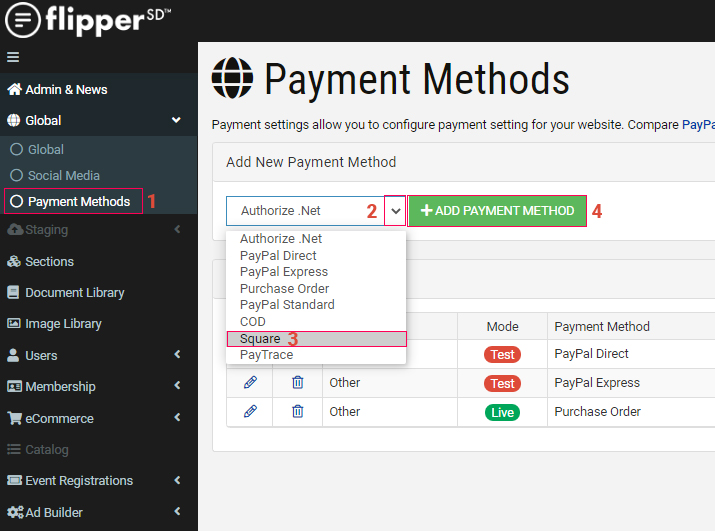 Under GLOBAL click the PAYMENT METHODS link.
Click on the dropdown menu under the ADD NEW PAYMENT METHOD area
Select SQUARE
Click ADD PAYMENT METHOD
Fill out the information required on the form for SQUARE.